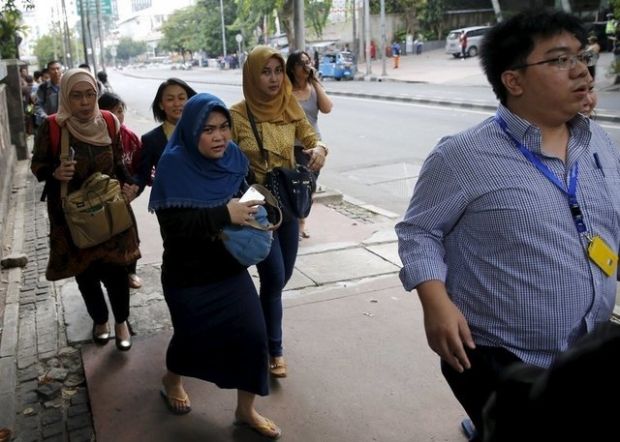 REUTERS
"Islamic State fighters carried out an armed attack this morning targeting foreign nationals and the security forces charged with protecting them in the Indonesian capital," Aamaaq news agency said on its Telegram channel, The Independent wrote.
Seven people, including five suspected attackers, died in suicide bombings and shootings in the Indonesian capital on Thursday morning.
There has been no official confirmation of IS' claim but police previously said they believed militants had been "imitating" the November attacks in Paris.
"They imitated the terror actions in Paris... they are likely from the (Islamic State) group," General Anton Charliyan said.
He told reporters that officers had received information in late November containing a threat from IS to carry out large-scale attacks in the country.