DW: German parliament approves IDs for refugees
09:00, 15 January 2016
World
Germany's federal parliament on Thursday, January 14, approved a plan that will provide identity cards linked to a centralized data system to refugees, according to Deutsche Welle.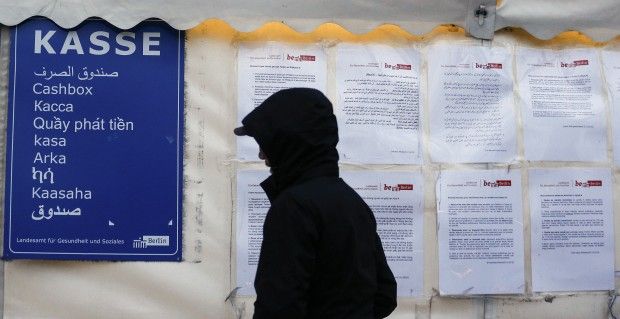 REUTERS
The new law is aimed at providing authorities a way of keeping track of those entering the EU's most populous country after some 1.1 million refugees arrived in 2015, Deutsche Welle said.
The legislation was previously approved by German Chancellor Angela Merkel's cabinet.
Beginning in February, refugees registered in Germany would receive one ID card containing all the information required for an asylum request, according to officials.
The IDs will include information such as fingerprints, country of origin, contact details, health status and qualifications.
The new system is expected to be fully implemented by the summer, allowing all government agencies access to the centralized system.
The move comes after criticism of Germany's decentralized system, which allowed some migrants the ability to fake their identity or register multiple times.
If you see a spelling error on our site, select it and press Ctrl+Enter