Al Shabaab militants attack Somali army base, dozens dead
12:30, 15 January 2016
World
Al Shabaab and government forces battled for control of a remote army base in Somalia on Friday, after fighters from the Islamist militant group said they attacked the compound, killing dozens of soldiers, according to Reuters.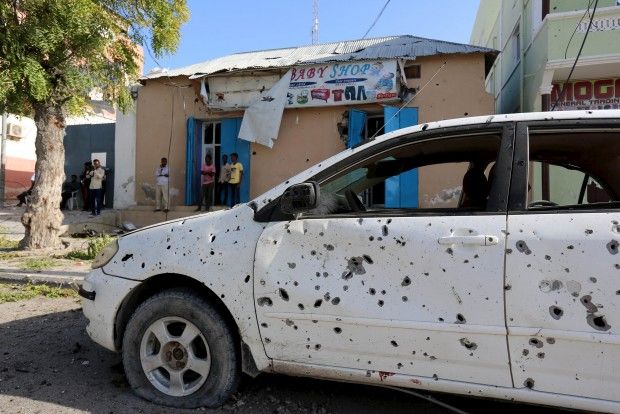 REUTERS
The group, which is aligned with al Qaeda, said it took over the base, about 550 km (340 miles) west of Mogadishu after a suicide bomber from the group rammed its gates. It said it was also in control of the small town of Ceel Cado nearby, Reuters reports.
It said it killed 61 Kenyan soldiers serving as part of the African Union forces, while other soldiers escaped. The claim could not be independently verified.
If you see a spelling error on our site, select it and press Ctrl+Enter