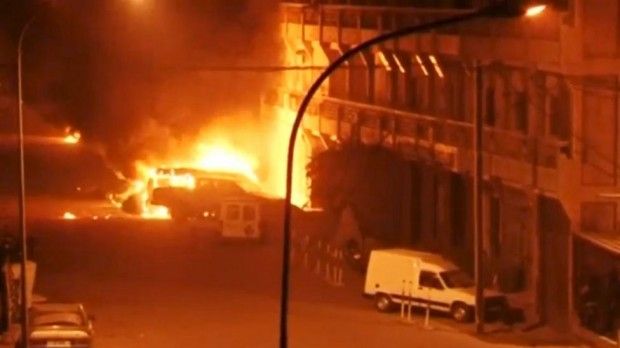 REUTERS
He described the attack as "cowardly and vile."
Security Minister Simon Compaore, speaking on state-owned radio, said the dead had included victims from 18 different nationalities, though he gave no further details, as reported by Reuters.
It is reported that 126 people have been rescued.
"Three jihadists were killed. They were an Arab and two black Africans," Compaore told Reuters, adding that 33 hostages had been wounded.
According to The Independent, troops carrying out searches at the nearby Yibi Hotel this morning found and killed a fourth attacker.
The hotel is popular with Western visitors, United Nations workers, diplomats and French soldiers based in Burkina Faso for Operation Barkhana, which is fighting Islamist militants across the Sahel region.