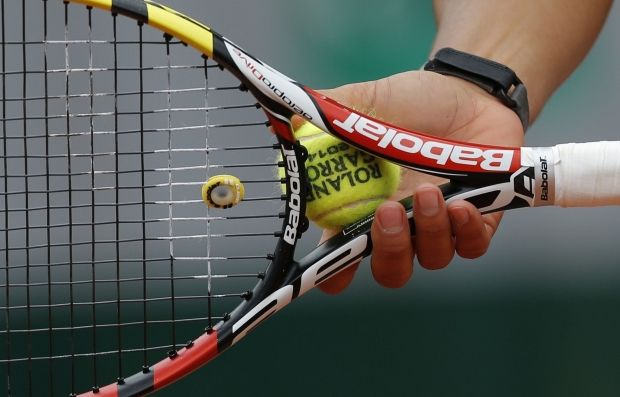 REUTERS
"There was a core of about 10 players who we believed were the most common perpetrators that were at the root of the problem," said Mark Phillips, one of the betting investigators in the 2007 enquiry, who told the BBC that they discovered repeated suspicious betting activity about a clear group.
Over the last decade, 16 players who have ranked in the top 50 have been repeatedly flagged to the Tennis Integrity Unit (TIU) over suspicions they have thrown matches.
All of the players, including winners of Grand Slam titles, were allowed to continue competing.
The documents BBC has obtained show the enquiry found betting syndicates in Russia, northern Italy and Sicily making hundreds of thousands of pounds betting on matches investigators thought to be fixed. Three of these matches were at Wimbledon.
Read alsoWSJ: Anti-Doping Commission finds Russia engaged in state-sponsored dopingIn a confidential report for the tennis authorities in 2008, the enquiry team said 28 players involved in these matches should be investigated, but the findings were never followed up.
Tennis introduced a new anti-corruption code in 2009 but after taking legal advice were told previous corruption offences could not be pursued.
"As a result, no new investigations into any of the players who were mentioned in the 2008 report were opened," a TIU spokesman said.
The BBC and Buzzfeed News have decided not to name the players because, without access to their phone, bank and computer records, it is not possible to determine whether they may have been personally taking part in match fixing.
Read alsoBlatter, Platini banned from football activities for eight yearsHowever, tennis' integrity unit does have the power to demand all this evidence from any professional tennis player.