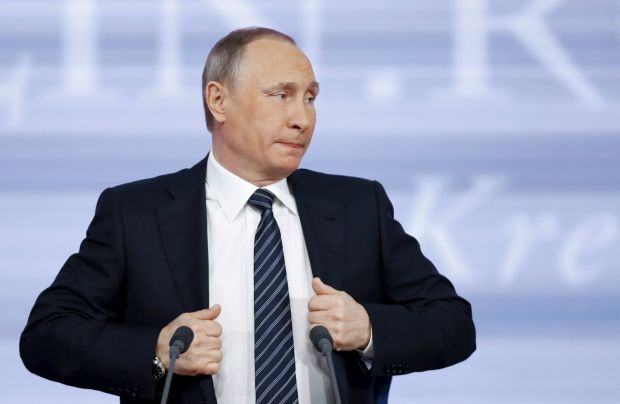 REUTERS
The extent of his alleged involvement in one of the most controversial and diplomatically damaging killings on British soil will be left unclear but the mere mention of his name will raise tensions between London and Moscow, The Times wrote.
According to The Guardian, the report will be released at 09:35 on Thursday. Litvinenko's widow, Marina, who received a copy of the report on Wednesday morning, will give her reaction at a press conference with her barrister, Ben Emmerson QC, and solicitor, Elena Tsirlina.
David Cameron received the report, which follows a public inquiry chaired by high court judge Sir Robert Owen, on Tuesday. It is widely believed that Owen will conclude that Litvinenko – who died in November 2006 after sipping radioactive polonium – was the victim of a Russian state assassination.
On Wednesday, Russian presidential spokesman Dmitry Peskov told the media that the results of the public probe into the suspected murder of a former officer of Russia's federal security service FSB, Alexander Litvinenko, were of no interest to the Kremlin, according to Russian news agency TASS.
"Honestly speaking, this is beyond the sphere that may be of any interest to us," Peskov said. "The probe is underway in Britain, and this is not a theme that is of interest to us. It is not on our agenda," he said.
Litvinenko, a Russian dissident and fierce critic of Putin, was given a lethal dose of polonium in a cup of green tea during a meeting at the Millennium Hotel in Mayfair in November 2006. It took him three weeks to die.