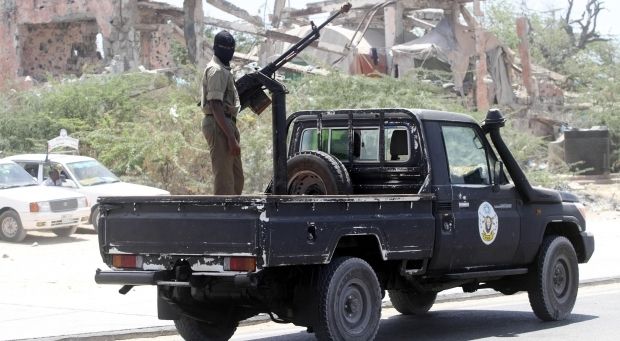 REUTERS
Al Shabaab, a militant group aligned with al Qaeda, said its members set off two car bombs at the Beach View Cafe on Mogadishu's popular Lido beach, engaging in a gun battle for hours with government troops trying to flush them out, Reuters reported.
"The operation ended at 03:00 last night and at least 17 civilians were killed," police officer Osman Nur told Reuters on Friday.
Read alsoAl Shabaab militants attack Somali army base, dozens deadPolice said al Shabaab fighters set off the first car bomb at dusk. A huge second blast, which witnesses said echoed around the city center, struck about an hour later as government soldiers laid siege to the restaurant.