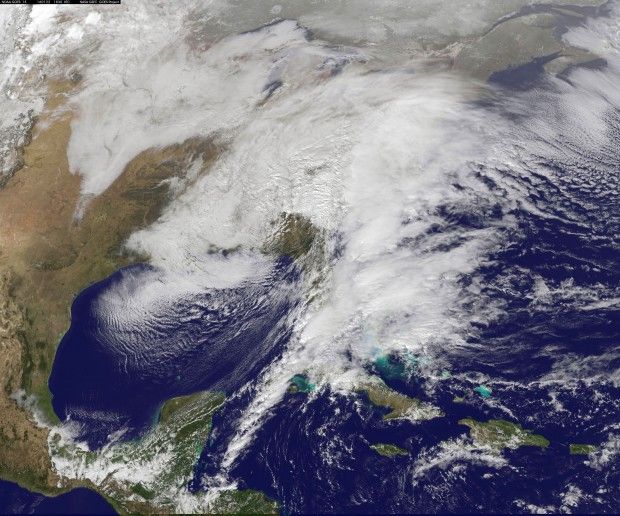 REUTERS
Eight people dead nationwide; 8,835 flights were canceled from Friday through Sunday; 989 traffic crashes and 793 disabled vehicles were responded to by Virginia State Police as of late Friday night, CNN reported.
The storm could be the largest in Washington's history, and will probably rank in the top 5 in terms of snowfall accumulation.
Philadelphia has issued a code blue for overnight Friday into Saturday. This means anyone who spots homeless people out in the cold should call the police, who will take them to a shelter.
10 states have all declared states of emergency due to the storm as of Friday. They are: Georgia, Tennessee, Pennsylvania, Maryland, Kentucky, North Carolina, New Jersey, New York, Virginia and West Virginia. Washington has declared a "snow emergency."