U.S., Turkey prepared for military solution in Syria: Biden
18:58, 23 January 2016
World
Vice President Joe Biden said in a meeting with Turkish Prime Minister Davutoğlu in Istanbul that the United States and Turkey were prepared for a military solution in Syria if a political settlement was not possible, according to Turkey's the Daily Sabah newspaper.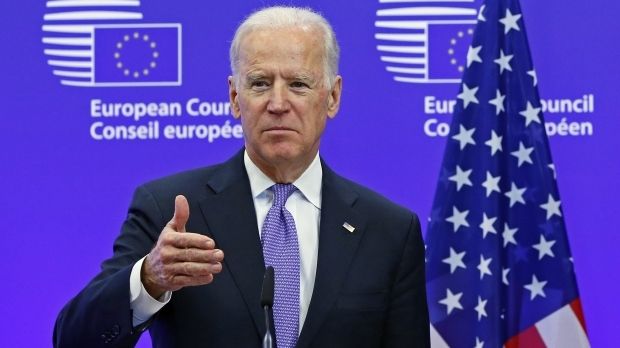 REUTERS
"We do know it would better if we can reach a political solution but we are prepared ..., if that's not possible, to have a military solution to this operation and taking out Daesh," Biden said at the news conference, as Daily Sabah reported.
Read alsoTurkish PM: Secret actors behind Daesh suicide attackReiterating that Turkey was a "strategic partner" of the U.S., Biden said Turkey has been taking "very important" steps to improve security. Biden said Daesh [ISIL] was not only a danger to Europe but more particularly to Turkey.
If you see a spelling error on our site, select it and press Ctrl+Enter