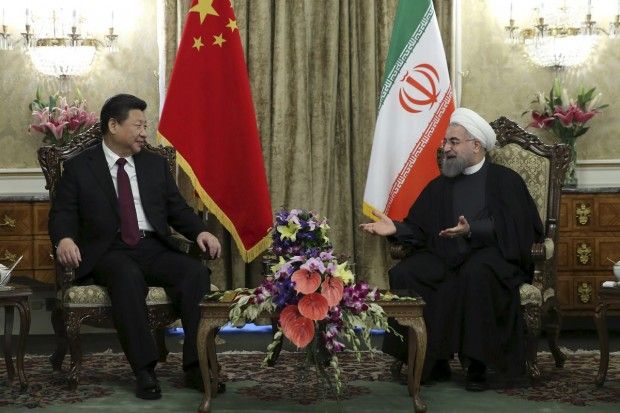 REUTERS
Xi is the second leader of a U.N. Security Council member to visit Tehran and meeting with President Hassan Rouhani following the nuclear deal Iran struck with world powers last year, according to The Daily Mail.
"Iran and China have agreed to increase trade to $600 billion in the next 10 years," Rouhani said at a news conference with Xi broadcast live on state television.
"Iran and China have agreed on forming strategic relations [as] reflected in a 25-year comprehensive document," he said.
Read alsoReuters Exclusive: Russia likely to scale down China gas supply plansThe two countries signed 17 accords today, including on cooperation in nuclear energy and a revival of the ancient Silk Road trade route, known in China as One Belt, One Road.
Read alsoIranian banks able to reconnect to SWIFT as sanctions relievedThe Chinese state-backed Global Times newspaper said in an editorial on Saturday that China hoped to improve ties with Iran as part of its sweeping plan to rebuild trade links with Europe and Asia and carve out new markets for its goods.