U.S., Russia close to compromise to unlock Syria peace talks
13:26, 24 January 2016
World
Russia and the U.S. are close to reaching a compromise to unlock the start of Syrian peace talks next week, three Western and United Nations diplomats said, Bloomberg reported.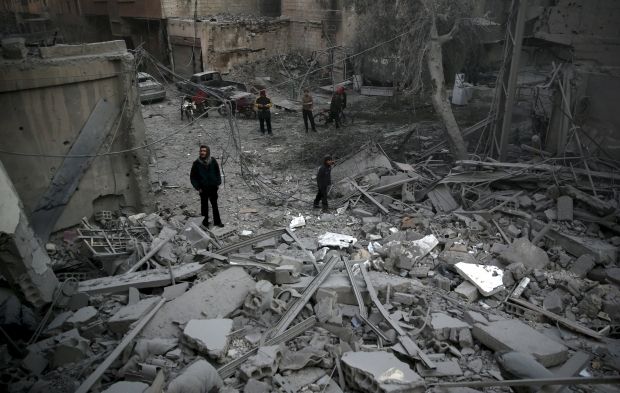 REUTERS
The UN-sponsored talks between the Syrian government and opposition, previously set to begin Monday, have been delayed by disagreement between the U.S. and Russia over which parties to allow to participate, according to Bloomberg.
Under a compromise solution, Russia won't block the inclusion of Army of Islam at the talks in return for a separate delegation being invited with the opposition figures it has proposed, a Western diplomat in Moscow said.
The UN Special Envoy for Syria, Staffan de Mistura, is scheduled to provide details of the peace process at a briefing Monday in the Swiss city.
As reported earlier, the U.S., Russia and other nations have agreed on a timetable to form a transitional government in Syria by mid-2016 and hold elections in 2017. Russia has weakened U.S. opposition to Assad seeking re-election, according to Russian and Western diplomats. While the U.S. still says Assad can't lead Syria over the long term, the Obama administration has backed off insisting that he go at the start of a transition process.
If you see a spelling error on our site, select it and press Ctrl+Enter