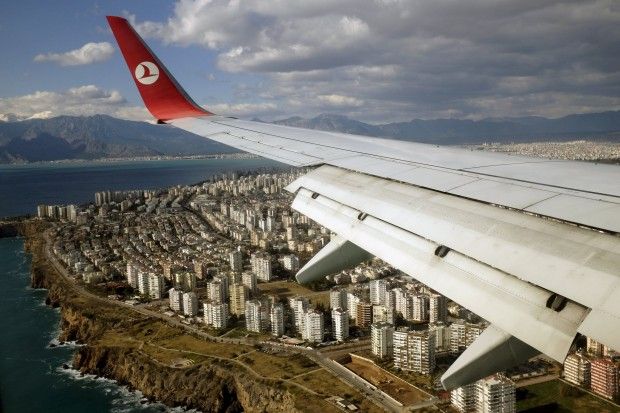 REUTERS
The aircraft, which was carrying around 200 passengers, was flying over the Atlantic when the threat was uncovered, and diverted to Ireland, according to The Telegraph.
All of the passengers have been evacuated and are currently in a secured part of the airport, CNN reported.
The Boeing jet, which had been travelling from the U.S. to Istanbul, landed in Ireland at around 6.20am on Sunday morning at Shannon airport.
It is understood the note was written by hand, with investigators preparing to compare the note's handwriting with that of everyone who was on board.
Emergency services began assembling at the airport after news of the incident was communicated to Irish authorities.