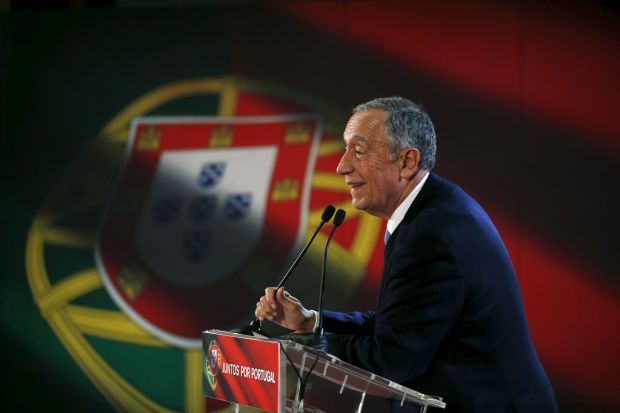 REUTERS
The ballot has been closely watched by Brussels over concerns about Lisbon's handling of bailout rules, DW wrote.
Speaking after his win on Sunday evening, Social Democrat Marcelo Rebelo de Sousa vowed to "heal the wounds" left since Portugal's last parliamentary election in October.
The narrow result allowed the left to oust a center-right administration that had imposed tough austerity rules under international bailout rules established in 2011.
According to updated results late Sunday, based on 98% of constituencies, Rebelo de Sousa had cleared the 50% threshold to avoid a runoff by winning 52.4% of the votes.
Doubt had been cast by an earlier exit poll from public broadcaster Radiotelevisao Portuguesa which suggested he had fallen short of that threshold.
Following the news of the result, Rebelo de Sousa's opponents have both conceded defeat. Independent leftist Antonio Sampaio da Novoa finished with 22% of the vote, while Left Bloc candidate Marisa Matias took 10%.
Voter turnout was put at a low 52% after two weeks of campaigning.
Brussels has watched closely to see whether Lisbon will abide by stringent economic measures that unlocked the EUR 78 billion ($85 billion) bailout in 2011.
Rebelo de Sousa previously served as a newspaper editor, a popular media pundit, has been a junior member of government since the 1970s, and is a former member of the European Parliament.