IS releases beheading video featuring Paris attackers
11:51, 25 January 2016
World
The gunmen behind the Paris terror attacks have appeared in a newly released IS video in which they behead several unidentified hostages, according to The Daily Telegraph.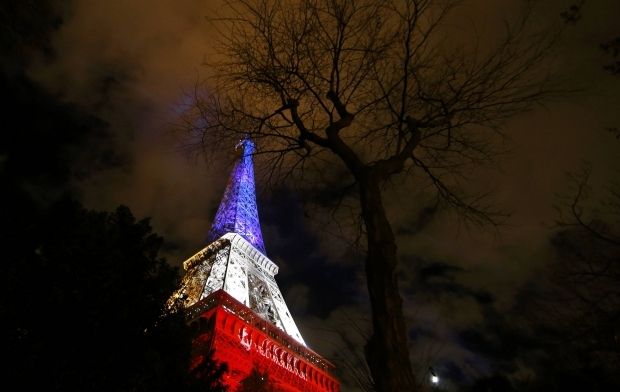 REUTERS
The footage was shot before the attacks took place in November 2015 but was published on Sunday evening, The Daily Telegraph wrote.
It is unclear when exactly the footage was filmed.
Among those who carry out the beheadings in the video is Bilal Hadfi, who was killed during the Paris attacks.
"You destroy our homes and kill our fathers, our brothers, our sisters, our mothers and our children," he says into the camera during the footage.
The video also features Abu Qital al-Faransi, his nom-de-guerre, who is believed to have been one of the gunmen who opened fire in the Bataclan.
"Whoever stands in the ranks of the kuffar (enemy), will be a target for our swords," the video warned, showing pictures of Tower Bridge and St Paul's Cathedral in London, claiming they were ready to strike "anytime, anywhere."
A few minutes later the face of John Bercow, the speaker of the House of Commons, appears on the screen with a crosshair over his face.
Then the footage ends with the message "Whoever stands in the ranks of Kufr will be a target for our swords and will fall in humiliation" superimposed over an image of David Cameron.
It appears to be an account of the attackers' last words before they travelled to France to carry out the attack.
The film is more brutal than previous propaganda videos as it does not cut away before the victims are beheaded.
The video finishes with an encrypted massage dated November 16, 2015 which they say reveals the location of their next attack.
If you see a spelling error on our site, select it and press Ctrl+Enter