Russia invites Japan to develop fisheries around disputed islands
11:47, 27 January 2016
World
Russia is accelerating controversial plans to tap into the rich resources surrounding islands disputed between Moscow and Tokyo by inviting foreign partners to invest in fisheries, according to The Telegraph.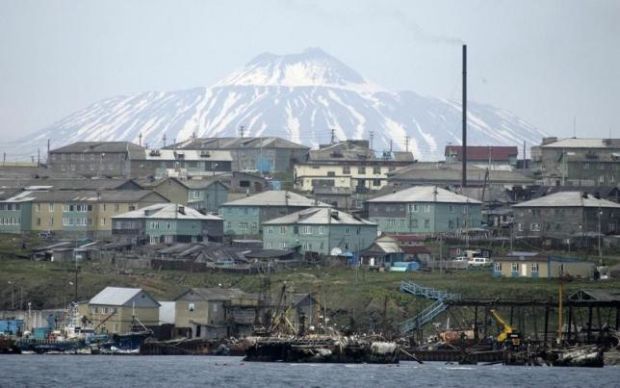 REUTERS
The Russian government has invited overseas investors to develop fisheries in untapped Pacific waters where the disputed islands – known as the Northern Territories in Japan and the Kuriles in Russia – are located, The Telegraph reported.
Russia will reportedly give Tokyo priority in terms of investing, although if the offer is rejected, Moscow will pursue plans with other foreign investors, according to media reports.
The fisheries project surrounding the islands – located around 12 miles off the coast of Japan's northern Hokkaido region and seven times zones away from Moscow – is part of Russia's ambitious plans to develop a vast territory of currently untapped resources and limited infrastructure.
"We want to develop the Kuriles at a brisk pace," Yuri Trutnev, president Vladimir Putin's special envoy for Russia's Far Eastern region and deputy prime minister, told Reuters on the sidelines of the World Economic Forum in Davos.
"The conditions are ideal there for fishing and fish farming. So we are inviting Japanese companies, and are ready to give them priority in joint ventures.
"But if they turn it down – we will find others who are willing to work with us. And I know that it can be of great interest to other foreign investors."
The disputed status of the islands has resulted in strained relations between Tokyo and Moscow for decades and is the reason why no formal peace treaty between the two nations has been signed since the Second World War.
Tensions have regularly flared in the past between Moscow and Tokyo on occasions when Russian state officials visit the disputed islands or military activities are increased in the region.
If you see a spelling error on our site, select it and press Ctrl+Enter