Canada to lift Tehran sanctions, allow Bombardier to export to Iran
12:12, 27 January 2016
World
Canada confirmed for the first time on Tuesday that it plans to lift its sanctions on Tehran and said that if Airbus is allowed to sell to Iran, then its aircraft maker Bombardier Inc should be allowed to export there as well, Reuters has reported.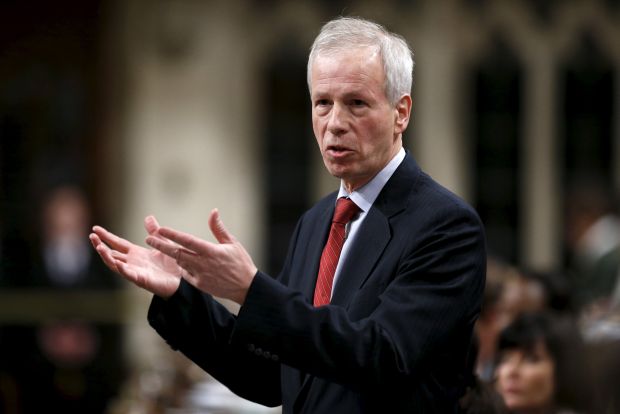 REUTERS
"If Airbus is able to do it, why (will) Bombardier not be able to do it? In which way is it helping Canada, or the Iranian people, or Israel, or anyone, that Canada is hurting its own industry?" Canadian Minister of Foreign Affairs Stephane Dion said in an exchange with reporters, as reported by Reuters.
Asked specifically if Bombardier would be allowed to do business with Iran as soon as sanctions are lifted, Dion said: "Legitimate business, certainly."
Iran announced plans at the weekend to buy more than 160 European planes, mainly from Airbus, and Dion said reluctance to lift sanctions on the part of Canada's Conservative opposition had helped Airbus and not Bombardier.
The United States, the European Union and other major nations have already lifted some of their own punitive measures.
"Canada will lift its sanctions but what Canada will maintain is our suspicion of a regime... that must not return to (trying to obtain) nuclear weapons," Dion told the House of Commons moments before meeting journalists.
Dion also said Iran had a poor human rights record and was not a friend of Canadian allies such as Israel.
Dion said any lifting of sanctions would be done carefully in conjunction with allies, seeking to ensure nuclear and other military activity is prevented.
If you see a spelling error on our site, select it and press Ctrl+Enter