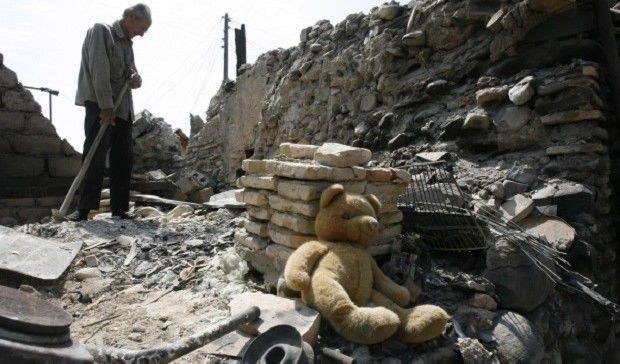 REUTERS
"Pre-Trial Chamber I of the International Criminal Court (ICC) authorized the Prosecutor to proceed with an investigation for the crimes within the ICC jurisdiction, allegedly committed in and around South Ossetia, Georgia, between 1 July and 10 October 2008," reads the report.
The request for such authorization was submitted in October, 2015. The document says that the attacks aimed at forcing the Georgians from the territories located in South Ossetia, Russia's Slon.ru wrote.
Read alsoICC follows progress of MH17 investigationAfter examining the request and the supporting material, the Chamber concluded that there is a reasonable basis to believe that crimes within the ICC's jurisdiction have been committed in the situation in Georgia. "Such crimes include crimes against humanity, such as murder, forcible transfer of population and persecution, and war crimes, such as attacks against the civilian population, willful killing, intentionally directing attacks against peacekeepers, destruction of property and pillaging allegedly committed in the context of an international armed conflict between July 1 and October 10, 2008," reads the report on the ICC website.
Read alsoICC has no jurisdiction now over crime of aggression during Crimea annexation