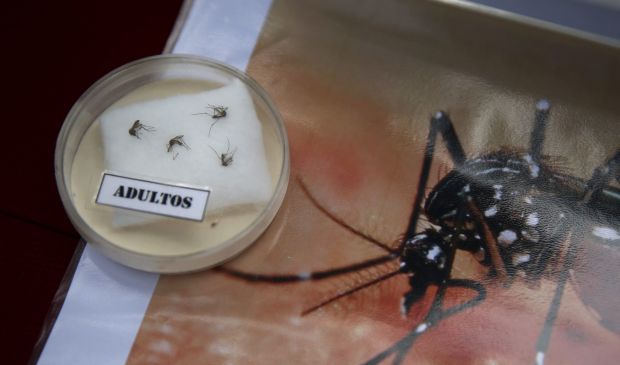 REUTERS
"As of today we have five confirmed cases, all imported from Brazil. These people have not been hospitalized and do not require further medical attention as these are mild cases," said a spokesman for the institute, as reported by Reuters.
The NHI is in charge of all epidemiology tests in Portugal.
The Zika virus is spread by the same Aedes aegypti mosquito that transmits dengue fever and yellow fever. There is no vaccine or treatment for the virus, a close cousin of dengue, which normally causes mild fever and rash.
Zika has been linked to mental defects at birth in thousands of children in Brazil. An estimated 80% of people infected have no symptoms, making it difficult for pregnant women to know whether they have been infected.
Continental Portugal has not had any cases of locally-contracted viruses from Aedes aegypti, but there was an indigenous dengue outbreak on its Atlantic island of Madeira in 2012, the first dengue epidemic in Europe since the 1920s.
Cases of Zika have been detected in Denmark and Britain and health experts say such cases are to be expected in Europe, given the scale of the outbreak in South America and the frequency of international travel.