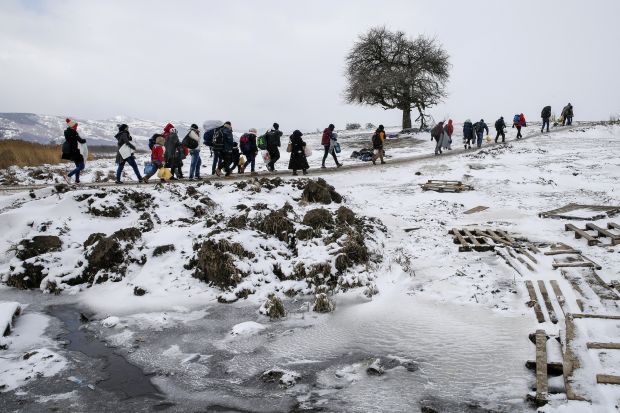 REUTERS
Economy Minister Sigmar Gabriel said nationals from those countries would now be unlikely to be granted asylum, according to the BBC.
The move is part of new measures aimed at tightening rules in a country which last year received more than 1.1 million asylum seekers.
The German coalition partners also agreed that migrants with restricted asylum status would be unable to bring relatives into the country for two years.
The deportation of failed asylum seekers would also be speeded up.
Gabriel's comments came after his Social Democrats held talks with Chancellor Angela Merkel's Christian Democrats and their Bavaria-based sister party, the Christian Social Union.