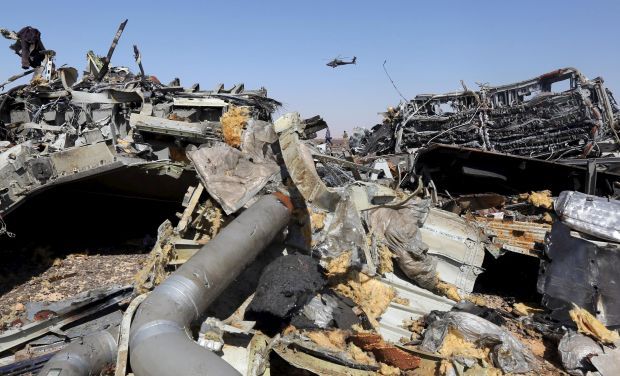 REUTERS
The sources, who declined to be identified because of the sensitivity of the ongoing investigation, said the mechanic had been detained, along with two airport policemen and a baggage handler suspected of helping him put the bomb on board.
"After learning that one of its members had a relative that worked at the airport, Islamic State delivered a bomb in a handbag to that person," said one of the sources, adding the suspect's cousin joined Islamic State in Syria a year and a half ago.
"He was told to not ask any questions and get the bomb on the plane."
Another source said of the other suspects: "Two policemen are suspected of playing a role by turning a blind eye to the operation at a security checkpoint. But there is a possibility that they were just not doing their jobs properly."
None of the four have been prosecuted so far, the sources told Reuters.
A senior security official at the airline denied that any of its employees had been arrested or were under suspicion, and an Interior Ministry official also said there had been no arrests.
As UNIAN reported earlier, Airbus-321 operated by Kogalymavia crashed in Egypt's Sinai on Saturday, October 31, on route from Sharm el-Sheikh to St. Petersburg. 217 passengers and seven crew members were on board. There were no survivors in the crash.