Dutch jets to join bombing of IS targets in Syria
11:03, 30 January 2016
World
The Netherlands will broaden its role in the U.S.-led coalition against Islamic State to include the bombing of IS targets in Syria, the government said on Friday, according to Reuters.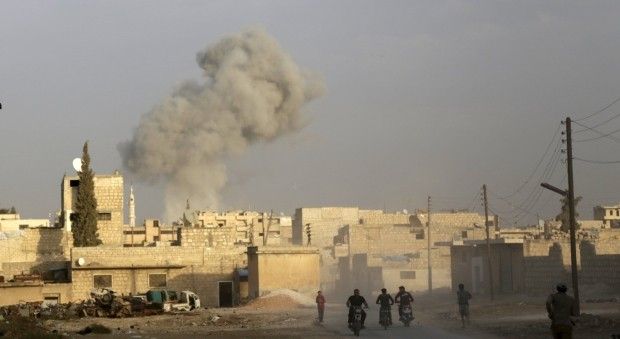 REUTERS
A Dutch squadron of six F-16 fighter jets is already stationed in the region, but was hitherto limited to striking Islamic State positions in Iraq, Reuters wrote.
The aircraft will now be active over Syria until July 1, targeting Islamic State insurgent operations and training camps, Dutch Prime Minister Mark Rutte told journalists in The Hague.
Islamic State's bombing and shooting attacks on Paris that killed 130 people in November had already led France and Britain to step up their bombing campaigns in Syria and Iraq.
"We have decided to heed the call of our allies for expansion of the operational area of our F-16s to the east of Syria to further weaken ISIS's supply lines and ability to advance," Rutte said, using another acronym for Islamic State.
"Only by taking away ISIS's safe havens in Iraq and Syria can we prevent more attacks."
The Netherlands is also considering providing more military equipment and training to Iraqi soldiers battling the militants. It will fund moderate, armed Syrian opposition groups and assist the reconstruction of schools and hospitals, the statement said.
In a statement on Friday, U.S. Defense Secretary Ash Carter welcomed the expanded role for the Netherlands, and said it set a strong example ahead of a planned February gathering in Brussels among members of the U.S.-led military coalition.
If you see a spelling error on our site, select it and press Ctrl+Enter