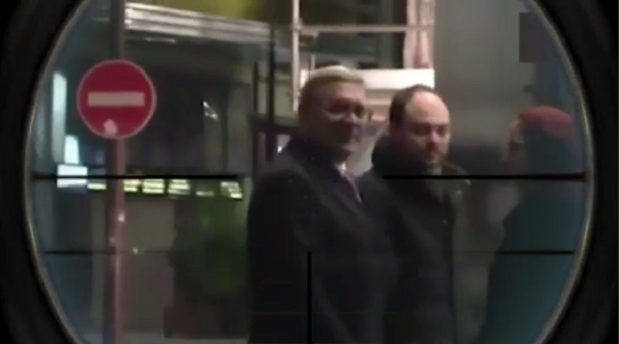 Screenshot
"Kasyanov came to Strasbourg for money for the Russian opposition. Those who don't get the point, they will," reads the description to the video.
Vladimir Kara-Murza, a journalist and member of the Parnas party, was also present on the video.
Parnas leader Ilya Yashin has called the published video a direct threat of murder.
The full version of the video was published by LifeNews on January 26. The original recording said that the video had been sent through a mobile application.
Earlier, Kadyrov's aide and Chairman of the Parliament of the Chechen Republic Magomed Daudov posted a photo of Kadyrov with his shepherd dog named Tarzan and threatened representatives of the Russian opposition. He also published a post in which he accused the Russian opposition of inciting ethnic hatred.
At a meeting with journalists on the eve of the Press Day in Grozny, Kadyrov said that the non-systemic opposition must be treated as enemies of the people and traitors.