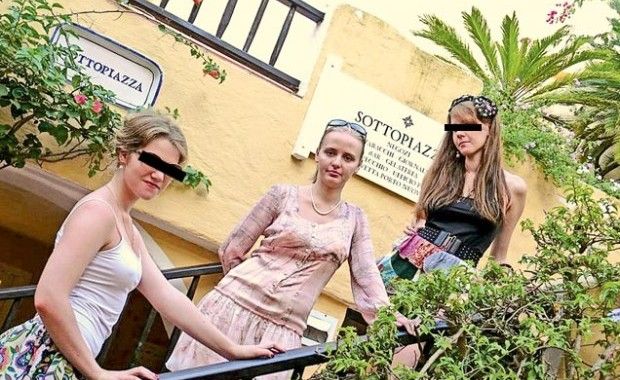 thenewtimes.ru
Maria Faassen is said to live in Moscow in a secured house overlooking the U.S. Embassy. Maria now uses the surname Faassen and under that name, she is pursuing a biomedical career specializing in the endocrine system, according to the report.
Maria is a PhD candidate at the Endocrinology Research Centre in Moscow.
According to the publication's sources, Putin's daughter had been studying at the Moscow State University and used four different surnames, before she took the surname Vorontsova.
Photos found online suggest that Putin's eldest daughter is in fact a very wealthy woman traveling around the world, including on expensive yachts.
Another photo shows Maria in Japan accompanied by a Dutch interpreter, while taking Japanese calligraphy and dancing lessons.
Media have earlier reported that the president's eldest daughter was married to a Dutch businessman Jorrit Joost Faassen. Media reports claimed Faassen came to Moscow in 2006 after he had graduated from a university in the Netherlands specializing in construction business. Maria's husband used to work for Gazprom as a business development director, according to the report.
The Russian leader's younger daughter Katerina Tikhonova is thought to own a fortune worth billions of dollars according to an investigation revealed by Reuters.