In Lisbon, Portugal, President Victor Yushchenko met tête-à-tête with the President of the Portuguese Republic Aníbal Cavaco Silva, according to the President`s press-office.
At his joint press availability with the Portuguese leader after the meeting President Yushchenko informed that with President Sliva they had discussed trade-economic, humanitarian, social cooperation between Ukraine and Portugal, as well as aspects of Ukraine's European and Euro-Atlantic integration.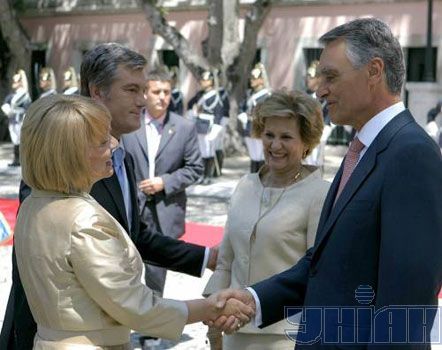 "Our relations are dynamic and we have a very good history of these relations in political, humanitarian and economic contexts", - stressed Victor Yushchenko, reminding that within the framework of this visit Ukraine and Portugale are about to sign a Roadmap for their relations in 2008-2010.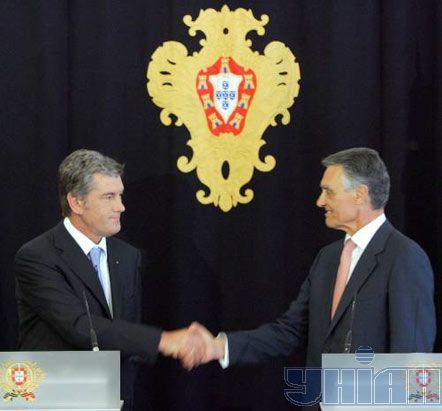 From his part President Silva stressed assurance that President Yushchenko's visit to Portugal would favor deepening of cooperation between our countries as there is much unrealized potential in it.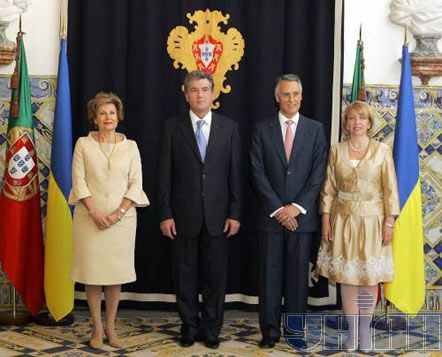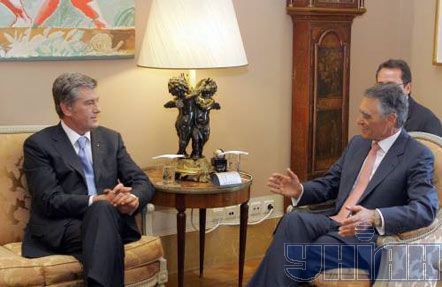 Photos by Mykola Lazarenko/POOL/UNIAN