Poll: Nearly two-thirds of Russians support Kremlin's policy toward Ukraine
12:20, 03 February 2016
World
Nearly two-thirds of Russians support the Kremlin's policy toward Ukraine, while another quarter wants to "re-engage, despite the mutual contradictions," according to a survey by Russian Public Opinion Research Center (VCIOM), whose results are at UNIAN's disposal.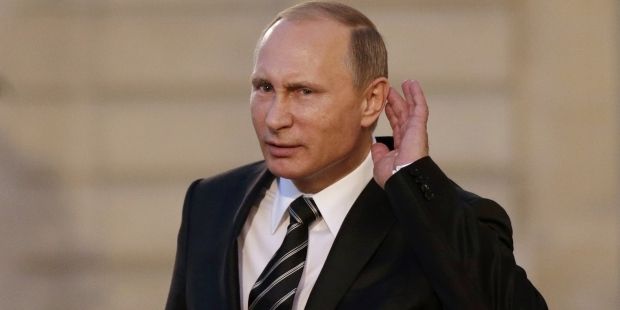 REUTERS
Answering the question: "Do you think the policy of the Russian authorities in relation to Ukraine has been rightful, or rather wrongful in the past two years," 26% of respondents said it was "totally rightful," while 38% said it was "mostly rightful." At the same time, 15% of respondents said it was "probably wrongful," 8% said it was "totally wrongful," while 13% could not answer distinctively.
However, 30% of Russians said that in the current conflict situation, Russia should "isolate Ukraine politically and limit economic cooperation." A total of 28% respondents said that Russia should "actively oppose Ukrainian politics, but develop social and economic relations between Russia and Ukraine," 25% believe that Russia should "re-engage and move on, despite the mutual contradictions," while 17% could not answer.
Read alsoTASS: 93.1% of Crimeans oppose power supplies on Ukraine's conditions – pollsterThe poll was conducted on January 23-24, 2016. A total of 1,600 people aged from 18 were questioned in 46 regions of Russia. The poll's margin of error is no more than 3.5%.
If you see a spelling error on our site, select it and press Ctrl+Enter