Assange ready to "surrender" to London police Feb 5 - media
10:20, 04 February 2016
World
Wikileaks founder Julian Assange has said he will turn himself over to UK police on Friday if a UN panel rules he has not been unlawfully detained, according to BBC News.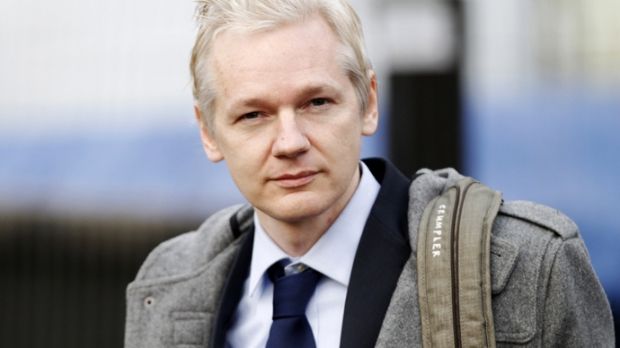 REUTERS
"Should the UN announce tomorrow that I have lost my case against the United Kingdom and Sweden I shall exit the embassy at noon on Friday to accept arrest by British police as there is no meaningful prospect of further appeal," Assange wrote on Twitter, BBC News reports.
"However, should I prevail and the state parties be found to have acted unlawfully, I expect the immediate return of my passport and the termination of further attempts to arrest me," he wrote.
The UN's Working Group on Arbitrary Detention is expected to report on the investigation into Assange's case on Friday, February 5.
The panel of legal experts took evidence from the UK and Sweden. It has made previous rulings on whether imprisonment or detention is lawful although it does not have any formal influence over the British and Swedish authorities.
Julian Assange took refuge in the Ecuadorian embassy in west London in June 2012 to avoid extradition to Sweden over a sexual assault claim he denies.
In 2014 he complained to the UN that he was being "arbitrarily detained".
"The WikiLeaks founder had raised repeated concerns about Swedish demands that he be questioned in person over the allegations, due to fears he may be extradited to the United States, The Guardian wrote. "A grand jury investigation is still believed to be underway in the US following WikiLeaks' publication of the Afghan war diary andUnited States diplomatic cables."
If you see a spelling error on our site, select it and press Ctrl+Enter