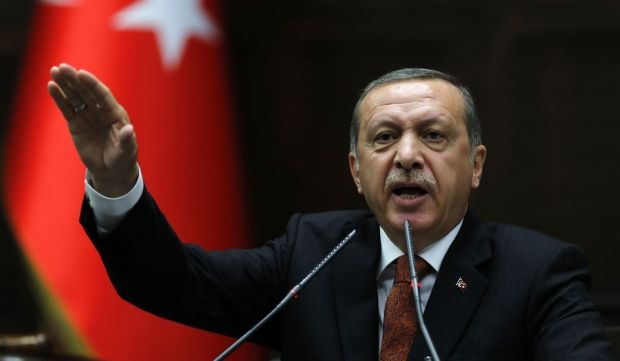 REUTERS
"Our European friends want us to stop the refugee flow, is there any other choice for civilians in Aleppo but flee when they are under Russia's heavy bombardment?" Erdogan said, speaking at a news conference on Thursday, The Daily Sabah reported.
The president added that it is not possible to block the refugee flow or reach a political solution in Geneva without stopping the airstrikes against civilians.
Thus Erdogan commented on the suspension of the peace talks until February 25 and said thousands of civilians were headed toward Turkey following the airstrikes on Aleppo while the talks in Geneva were underway.
Read also4 Russian generals killed in Syria: mediaSome 70,000 Syrians in the northern province of Aleppo are on the move, and seek refuge in neighbouring Turkey after the offensive carried out by the Assad Regime. Around 10,000 refugees are currently waiting at the Kilis border.
Following the suspension of peace talks in Geneva on Wednesday, international reactions mostly laid blame on increased military actions from Russia and the Syrian regime against opposition-held areas
Read alsoErdogan wants to meet Putin after Russian jet violates Turkish airspace