Reuters Exclusive: Iran wants euro payment for new and outstanding oil sales
Iran wants to recover tens of billions of dollars it is owed by India and other buyers of its oil in euros and is billing new crude sales in euros, too, looking to reduce its dependence on the U.S. dollar following last month's sanctions relief, according to Reuters.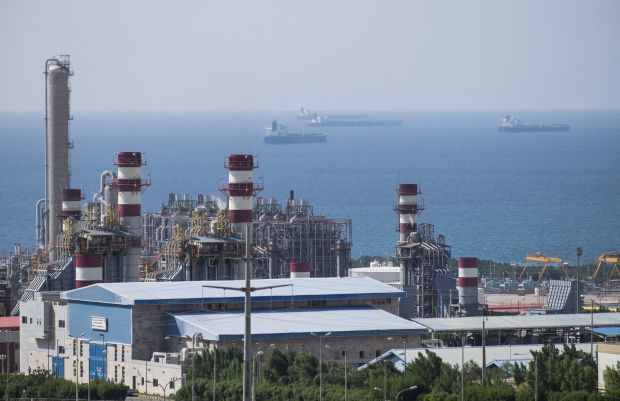 REUTERS
A source at state-owned National Iranian Oil Co (NIOC) told Reuters that Iran will charge in euros for its recently signed oil contracts with firms including French oil and gas major Total, Spanish refiner Cepsa and Litasco, the trading arm of Russia's Lukoil.
"In our invoices we mention a clause that buyers of our oil will have to pay in euros, considering the exchange rate versus the dollar around the time of delivery," the NIOC source said.
Lukoil and Total declined to comment, while Cepsa did not respond to a request for comment.
Iran has also told its trading partners who owe it billions of dollars that it wants to be paid in euros rather than U.S. dollars, said the person, who has direct knowledge of the matter.
The NIOC source said Iran's central bank instituted a policy while the country was under sanctions over its disputed nuclear program to carry out foreign trade in euros.
"Iran shifted to the euro and canceled trade in dollars because of political reasons," the source said.
Iran was allowed to recover some of the funds frozen under U.S.-led sanctions in currencies other than dollars, such as the Omani rial and UAE dhiram.
U.S. officials estimate about $100 billion of Iranian assets were frozen abroad, around half of which Tehran could access as a result of sanctions relief.
It is not clear how much of those funds are oil dues that Iran would want back in euros.
India owes Tehran about $6 billion for oil delivered during the sanctions years.
If you see a spelling error on our site, select it and press Ctrl+Enter