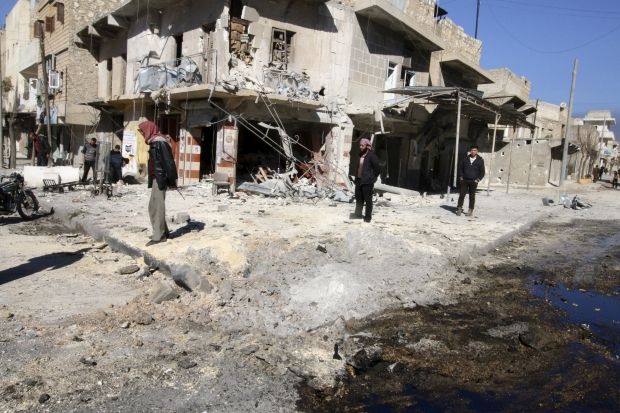 REUTERS
Fierce fighting has been reported between the rebels and government forces, backed by Russian air strikes, who have virtually surrounded Aleppo, a rebel stronghold, according to RFE/RL.
The Britain-based monitor the Syrian Observatory for Human Rights said clashes on February 5 around Ratyan, a town near Aleppo, cost 120 lives on both sides. 
The UN's Office for the Coordination of Humanitarian Affairs said it estimated "up to 20,000 people have gathered at the Bab al-Salama border crossing and another 5,000 to 10,000 people have been displaced to Azaz city" nearby.
Around 300,000 people are believed to be trapped in Aleppo after the rebels' main supply route was cut off by government forces in an offensive that scuppered UN-mediated peace talks in Geneva this week.