NATO adapts to countering hybrid war: WSJ
18:20, 08 February 2016
World
The North Atlantic Treaty Organization is developing a new strategy to speed decision-making and improve its response to the kind of unconventional warfare the West says Russia has used in Crimea and eastern Ukraine, with a new playbook expected to lay out alliance's help for members if they come under pressure from Russia or another country, according to The Wall Street Journal.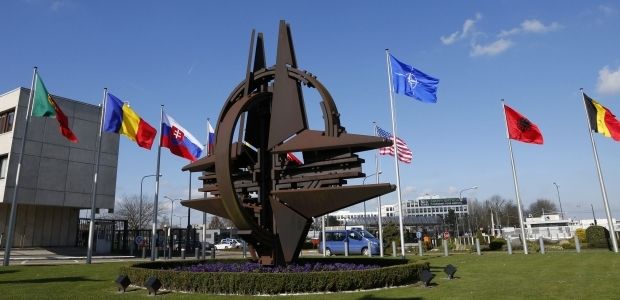 REUTERS
"Hybrid warfare is a combination of many different kinds of activities," said Czech Army Gen. Petr Pavel, the head of NATO's military committee, The Wall Street Journal reported.
"The primary purpose is to create an influence that is strong enough, but below the threshold of [collective defense provision] Article 5, so they achieve the goals without provoking the enemy or opponent to initiate a defense response."
NATO is hoping to complete the strategy in time for a July summit of alliance leaders in Warsaw. In a new effort at cooperation, officials have been working with the European Union, which is putting together its own plans, WSJ reports.
NATO support could include sending cyber experts to help respond to computer hacking attacks, communication specialists to counter propaganda or even the deployment of NATO's rapid reaction spearhead force.
Read also"Russia accepts no other signals than those of strength and economic pressure" - Acting Head of Ukraine's Misson to NATOAlliance officials believe any sort of overt invasion of Poland or the Baltic states by Russia is highly unlikely, but using more subtle means to weaken an allied government is a real threat.
Officials said hybrid threats could take many forms including support for dissident political movements, propaganda broadcasts aimed at ethnic minorities, or moves to curtail energy supplies. In Ukraine, which is not a NATO member, the hybrid threat also involved the buildup of a large conventional force conducting military exercises on the border.
Read alsoNATO looks to combat Russia's "information weapon" - ReutersNATO's most powerful deterrent is likely to be the use of its new rapid reaction force. The force isn't intended to engage in combat, but would show the alliance's support for a threatened member and hopefully persuade Moscow to lower the pressure.
Even after determining a hybrid attack is occurring, deciding to move the spearhead force wouldn't be easy, officials said. In many situations, allies could worry such a move would risk the alliance being seen as the aggressor. NATO officials said it is critical for the alliance to craft a measured public relations strategy to go alongside any deployment of the force.
If you see a spelling error on our site, select it and press Ctrl+Enter