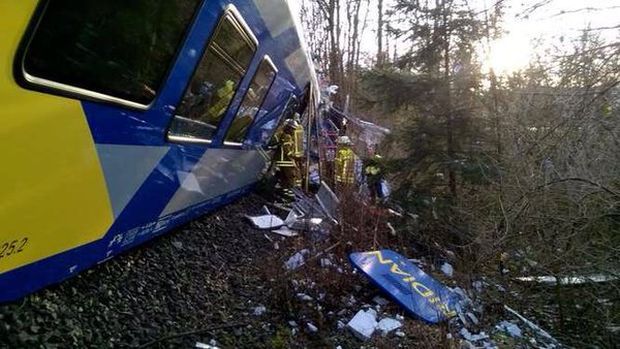 Bavaria / twitter.com/MerkurStadt
The head-on crash happened at Bad Aibling, a spa town about 60km (37 miles) south-east of Munich, the BBC wrote.
One of the trains was derailed in the crash and several carriages were overturned, German media reported.
Police said rescue teams were trying to free people still trapped in the wreckage.
Regional police said in a tweet (in German) that nine people were dead and about 100 injured.
"This is the biggest accident we have had in years in this region and we have many emergency doctors, ambulances and helicopters on the scene," police spokesman Stefan Sonntag told the Associated Press news agency.
He said the two regional trains had collided on a single track between Rosenheim and Holzkirchen shortly before 07:00 local time (06:00 GMT).
Although the train was carrying commuters, local carnival holidays meant no schoolchildren were on board, according to reports.
The cause of the collision is not yet known.
Roads around the scene have been closed and the railway line between Holzkirchen and Rosenheim is blocked, local media reported.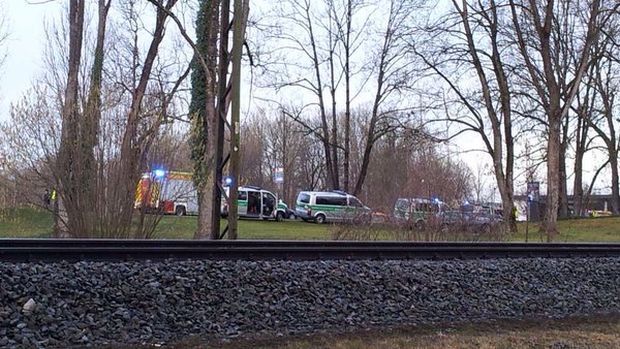 Bavaria / twitter.com/MerkurStadt