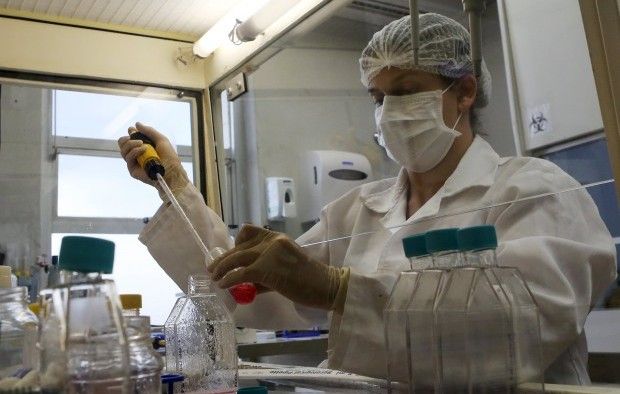 REUTERS
Health Minister Jill Hennessy said on Friday the woman was diagnosed earlier this week by her obstetrician after she showed infection-like symptoms including fever and a rash, the report reads.
Hennessy was careful not to identify the "extremely anxious" woman, refusing to share information about her age, how far along in her pregnancy she is and what country she had travelled to.
But she said it was the second time this year a Victorian had been diagnosed with the virus and the fourth case in three years.
Hennesey stressed that the Zika virus poses no public health risk to anyone else as it is not present in Australian mosquitoes.
"My primary concern today is not about a public health risk but a woman who is dealing with the anxiety of receiving news that is incredibly concerning," she said.
Acting chief health officer Roscoe Taylor said the virus required ongoing monitoring during pregnancy and has been linked to birth defects in babies of affected mothers.
"There is a possibility of adverse effects on the unborn child in this case, but we don't know what that possibility looks like," he said.
Dr. Taylor said the virus could be transmitted sexually and pregnant women or couples trying to conceive who have travelled in affected areas should watch out for symptoms.
People under the same circumstances who are planning on travelling to those countries should think twice about going, he said.
Earlier this week another pregnant woman became the third confirmed case in Queensland in 2016.
There have been 13 confirmed cases in the Sunshine state since 2014.