McCain says Syrian truce unlikely, blames Putin for refugees
17:30, 14 February 2016
World
U.S. Senator John McCain said he's skeptical a Syrian truce will stick because Russia has been given excessive leeway to continue attacks against terrorists, according to Bloomberg.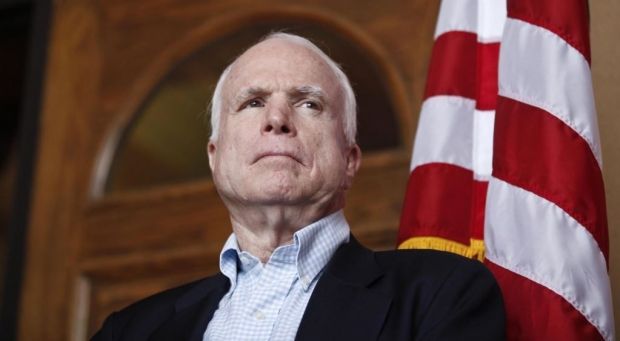 REUTERS
President Vladimir Putin "wants to use Syria as a live-fire exercise for Russia's military," McCain, a Republican who chairs the Senate Armed Services Committee, said Sunday at the Munich Security Conference. "Common sense will not end the conflict in Syria, that takes leverage," McCain said, according to Bloomberg.
Read alsoTurkey, Saudi Arabia may launch anti-ISIS ground operation in SyriaAll major outside powers in Syria's five-year-old conflict, including the U.S., Russia, Turkey, Saudi Arabia and Iran, on Friday backed a truce that's set to start Friday. Peace efforts have intensified after nearly six months of Russian bombing in support of embattled Syrian President Bashar al-Assad. The Syrian regime, supported by Iranian and Hezbollah fighters, is threatening to drive rebels from Aleppo, once the country's biggest city and an opposition stronghold.
Read alsoPoroshenko addresses Putin: "This is your aggression"McCain also blamed Putin for intentionally stoking the refugee crisis in order to sow discord withing Europe.
"He wants to exacerbate the refugee crisis and use it as a weapon," McCain said. "His appetite is growing with the eating."
If you see a spelling error on our site, select it and press Ctrl+Enter