EU set to drop most sanctions on Belarus for good
12:10, 15 February 2016
World
EU foreign ministers are poised to allow most of the bloc's sanctions against Belarus to expire when they meet next week in Brussels, diplomatic sources have told RFE/RL, but an arms embargo will apparently remain in place.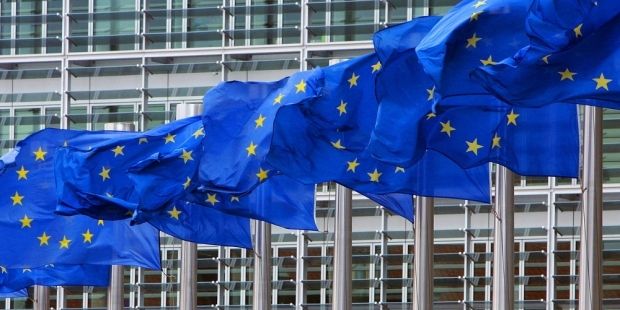 REUTERS
When the EU ministers meet on February 15, the sources said, they are likely to agree that the dozens of individuals and the blacklisted companies be removed from the list permanently by the end of the month, according to RFE/RL.
Read alsoBelarus seeks $3 bln loan from IMFBut four individuals who are thought to have been responsible for the disappearance of four opposition figures in 2000 will remain under sanctions.
The move would further a recent thaw that resulted in a four-month suspension in October of measures that in some cases date back as far as 2004 and were aimed at punishing Minsk for disappearances, political persecution, and democratic shortcomings.
Read alsoLukashenko wants new chapter in relations with WestThe asset freezes and visa bans in question target 170 Belarusians, including Lukashenka and close supporters, judges and prosecutors, and three companies. Most were imposed in response to an official crackdown against Belarus's opposition following a flawed presidential election in 2010.
The arms embargo on the country is expected to be extended. Sources said other members opposed an effort by Hungary – which has itself come in for criticism over perceived backsliding on media and other freedoms – to receive an exemption in order to export sports and hunting rifles to Belarus.
Read alsoLukashenko: No intention to break down original social state scheme in BelarusOn February 15, the 28 foreign ministers are also set to adopt EU Council conclusions on Belarus. The document, seen by RFE/RL, hails the "proactive participation of Belarus in the Eastern Partnership," the start of negotiations on a visa-facilitation agreement between Brussels and Minsk, and the resumption of the EU-Belarus human rights dialogue.
Despite the generally positive tone of the conclusions, the council remains critical of the human rights situation in Belarus. It condemns the death penalty and "urges the Belarusian authorities to set up a moratorium as a first step towards its abolition."
If you see a spelling error on our site, select it and press Ctrl+Enter