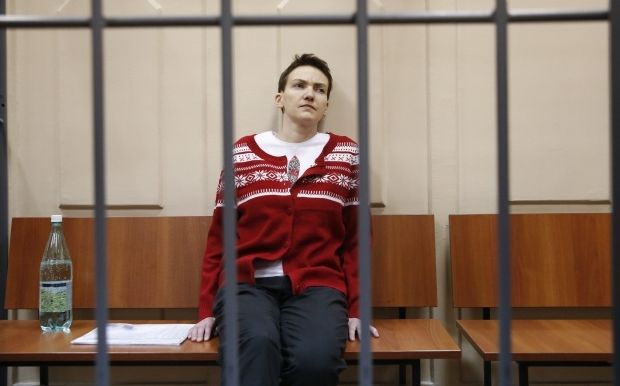 REUTERS
According to Radio Liberty, the initiative of deputies of the Council of Europe was supported by social networks and civic activists.
Everyone in Europe can join the campaign for one or two days, or symbolically, just for a few hours, said Czech Deputy Christina Zelenkova. The main thing, according to her, is to show Nadia that she is not alone, that people think about her.
Read alsoNadia Savchenko: Remind Putin that the era of slave trade is long goneThe campaign, the purpose of which is to draw attention to the fate of other political prisoners, will last until the end of February.
Support for Nadia Savchenko is growing in the Czech Republic, where people are going on a chain hunger strike. Each person holds a hunger strike in solidarity for Nadia for a day and then passes it on to the next person.
UNIAN memo. Nadia Savchenko was abducted by Russia-backed militants in Donbas last summer, and then illegally transferred to Russia, where she was charged with complicity in the death of Russian journalists. However, the defense claims she couldn't have been involved in this crime as she had been captured before the journalists were killed.
Read alsoSavchenko to be convicted, then returned to Ukraine, lawyer forecastsSavchenko is being accused of murder and also of attempted murder, according to the PGO statement. The Investigative Committee of the Russian Federation also accused Savchenko of illegal border crossing.
On December 17, a Russian-based Donetsk city court in southern Russia's Rostov region extended the arrest of Savchenko until April 16, 2016.
After that, she went on hunger strike – the third one since her arrest.