Merkel ready to lift Russia sanctions if conditions met
German Chancellor Angela Merkel would like to lift European sanctions on Moscow over the Ukraine conflict sooner rather than later but does not yet see the basis to do so, deputies from her party said on Tuesday, according to Reuters.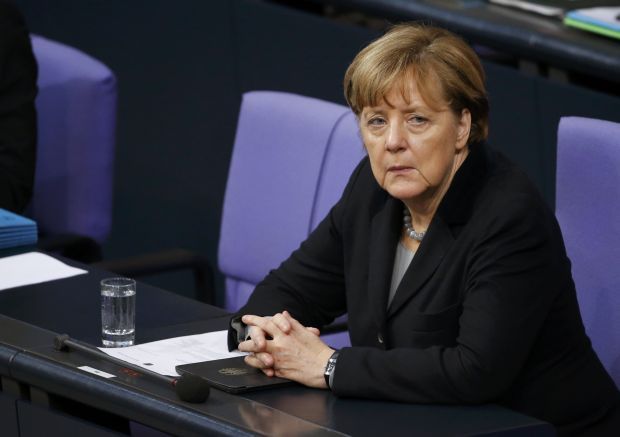 REUTERS
They said Merkel told a meeting of the Christian Democratic parliamentary group on Tuesday that she would "rather today than tomorrow lift" the sanctions imposed on Russia over its role in the Ukraine crisis and its annexation of the Crimea peninsula, as reported by Reuters.
However, a decision to lift the sanctions would have to be based on the facts on the ground, which were not yet in place in the areas of eastern Ukraine controlled by Russian-backed separatists, the party officials reported her as saying.
As UNIAN reported earlier, Denmark's foreign minister Kristian Jensen said that Ukraine must uphold its part of a peace deal with Russia by modernizing the country or risk a collapse of support for EU sanctions against Moscow.
If you see a spelling error on our site, select it and press Ctrl+Enter