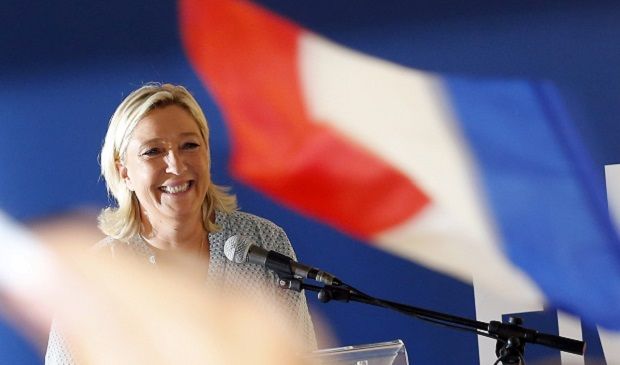 REUTERS
Calling the investigation pitiful and purely political, party leadership said the intent of investigators was to "hinder, survey and intimidate the patriotic opposition," IBTimes wrote with reference to the AP.
Investigators are looking into whether the party used EU money to pay its lawmakers' assistants, many of whom fill official roles within the party outside their parliamentary activity.
The home of Jean-Marie Le Pen, the National Front's founder and father of leader Marine Le Pen, was also searched, as was the office of his personal secretary Gerald Gerin, the BBC reported. Gerin appeared on a staff list as both Le Pen's secretary and as an assistant to a French member of the European Parliament of the National Front.
The investigation into the party's finances was called for by the European Parliament in March, the BBC reported. The party, known for its anti-immigrant ideas, saw a spike in voter support following the Paris terror attacks in November that left 130 dead, but only came in third place in December's elections despite having won six out of 13 regions during the first round of voting.
Anti-immigrant fever swept over France after the November attacks, and Marine Le Pen has been widely criticized for making false claims about refugees flooding into Europe, Politico reported. In a June television interview, Le Pen inflated the number of refugees.
Despite party losses in December, Le Pen was optimistic, saying at the time she was looking at a presidential run in 2017. Leaders from other parties have said there is still work to be done to quell the spread of the far right in the country.