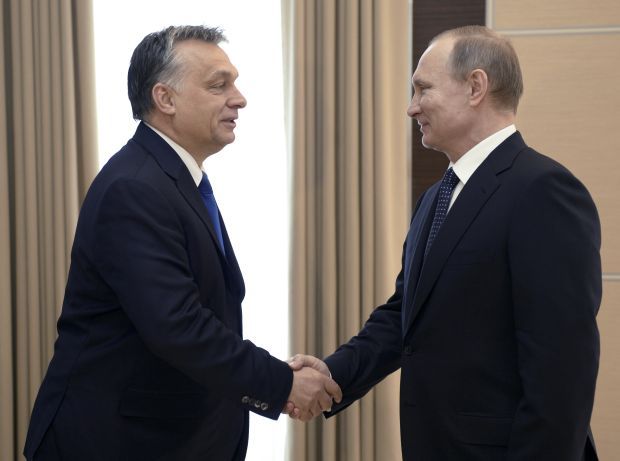 REUTERS
"It will happen sooner or later. Relations between Russia and the European Union will be normalized," Putin said after talks at his residence near Moscow with Hungarian Prime Minister Viktor Orban, as reported by Reuters.
The EU imposed sanctions on Russia in response to Moscow's annexation of Ukraine's Crimea peninsula and the conflict in eastern Ukraine. Some European leaders, including Orban, want to restore trade relations with Russia, testing EU solidarity over the issue.
Speaking at a joint news conference with Putin after their talks, Orban said he believed EU economic sanctions against Russia won't be extended this year, when they are due for renewal.
"I think that in the middle of this year there will be no opportunity to extend sanctions automatically," he said, speaking through an interpreter.
"More and more countries... are starting to realize that we need to cooperate," he added.