FT: Erdogan vows to avenge deadly bomb attack
12:17, 18 February 2016
World
Turkey's president has vowed to avenge Wednesday's bomb in Ankara, when at least 28 people were killed in the heart of the capital's government and security district when explosives packed into a car detonated at traffic lights on a busy boulevard, according to the Financial Times.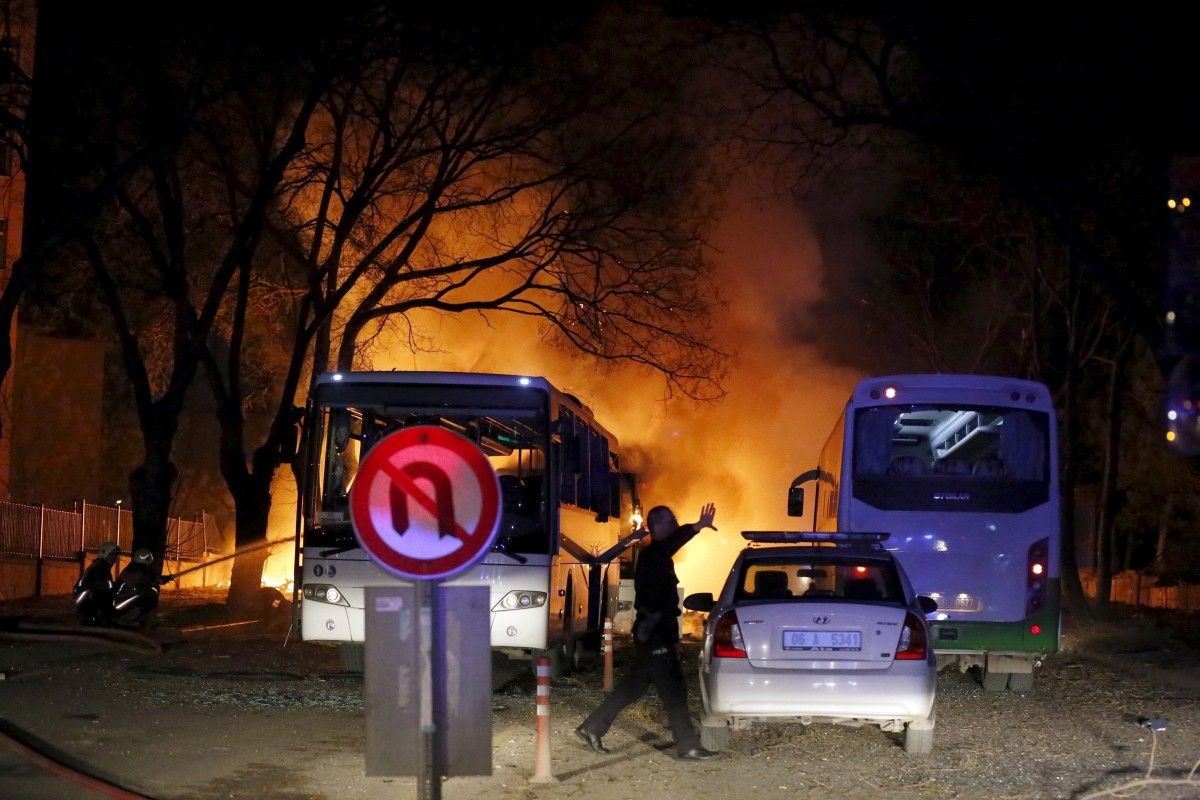 REUTERS
"Turkey will not shy away from using its right to self-defense at any time, any place or any occasion," said President Recep Tayyip Erdogan, amid reports that Turkish warplanes had launched overnight raids on Kurdish rebel positions in northern Iraq, FT wrote.
Another 61 were injured in the blast which occurred near the air force and navy headquarters, next to a bus carrying officials leaving work just after 18:00. A secondary bomb, timed for a later explosion and designed to hurt rescue workers, was safely detonated by a bomb disposal crew, a Turkish official said.
President Erdogan called the bombing an assault on "the heart of the nation."
With no group taking immediate responsibility, suspicion swung to Isis, which has been tied to at least two terrorists attacks since June of last year, and the Kurdistan Worker's party (or PKK), which has renewed its armed struggle against Turkey in the past few months.
At the same time, Turkish Prime Minister Ahmet Davutoglu has said the Ankara car bomb attack was carried out jointly by a YPG member from Syria and PKK members based in Turkey, according to Anadolu Agency.
"The assailants have all been identified. It is Syrian national Saleh Najar who was born in the northern Syrian city Amuda in 1992, nine other have been detained," he said in a press briefing Thursday.
If you see a spelling error on our site, select it and press Ctrl+Enter