U.N. aims to air drop food to IS-besieged city in eastern Syria – Reuters
11:32, 19 February 2016
World
The United Nations plans to make its first air drops of food and other aid in Syria, to Deir al-Zor, an eastern city of 200,000 besieged by Islamic State militants, the chair of a U.N. humanitarian task force said on Thursday, according to Reuters.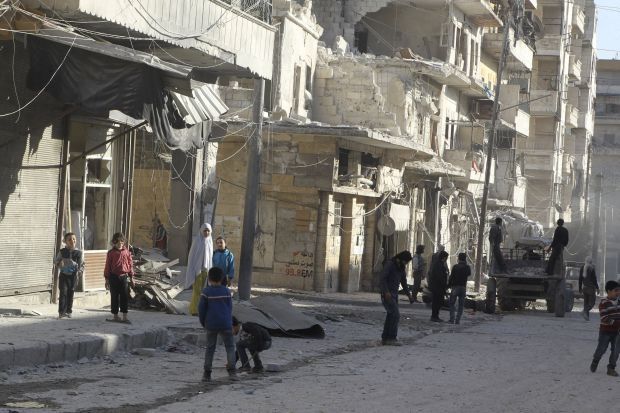 REUTERS
U.N. aid agencies do not have direct access to areas held by Islamic State, including the city, where civilians face severe food shortages and sharply deteriorating conditions.
Speaking a day after U.N. road convoys reached five areas, some besieged by government forces and others by rebels, Jan Egeland said the organization's World Food Programme (WFP) had a "concrete plan" for carrying out the Deir al-Zor drop in coming days.
"It's a complicated operation and would be in many ways the first of its kind," he told reporters in Geneva.
Egeland, who is head of the Norwegian Refugee Council, later told Reuters in Oslo: "It is either airdrops or nothing. Airdrops are a desperate measure in desperate times."
Speaking in Damascus, U.N. Syria envoy Staffan de Mistura said he hoped to expand aid deliveries to other civilians under siege, citing needs in areas including rebel-held eastern Aleppo and government-besieged Daraya in Ghouta.
If you see a spelling error on our site, select it and press Ctrl+Enter