N. Korea conducts firing drill near frontline island
16:52, 20 February 2016
World
South Korea's military confirmed on Saturday that the North conducted a firing drill at its western coast, hours after observers heard an explosive sound near the northernmost frontline island of Baengnyeong, according to Yonhapnews.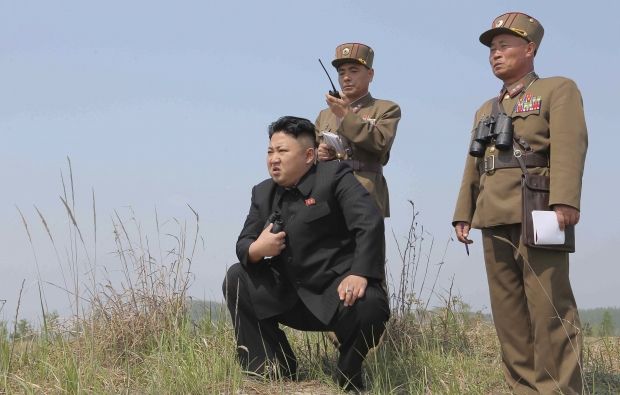 REUTERS
The military said North Korea fired artillery "several times" around 07:20 from its western coast, although it is estimated to be three or four based on the testimonies of the residents, Yonhapnews reported.
The firing, however, did not cross the maritime border in the Yellow Sea, widely known as the Northern Limit Line (NLL), it also said.
Residents were asked to remain alert for a possible evacuation, while nearby fishing boats were also requested to return to their ports, it added.
The military added it will continue to keep a closer eye on North Korea, especially at the NLL, but said there have been no significant moves in the North since the firing.
In November 2010, North Korea fired some 170 rounds of artillery at another frontline island of Yeonpyeong, killing two South Korean marines and two civilians and wounding 16 others.
Pyongyang's provocations have continued since early 2016.
North Korea conducted what it claimed to be a successful test of an H-bomb on January 6. Earlier this month, the North also launched a rocket carrying the Kwangmyongsong-4 satellite, which was viewed by many as a cover for testing its intercontinental ballistic missile technology.
South Korea closed down the inter-Korean industrial zone in the North Korean border city of Kaesong earlier this month in response to the North's moves.
If you see a spelling error on our site, select it and press Ctrl+Enter