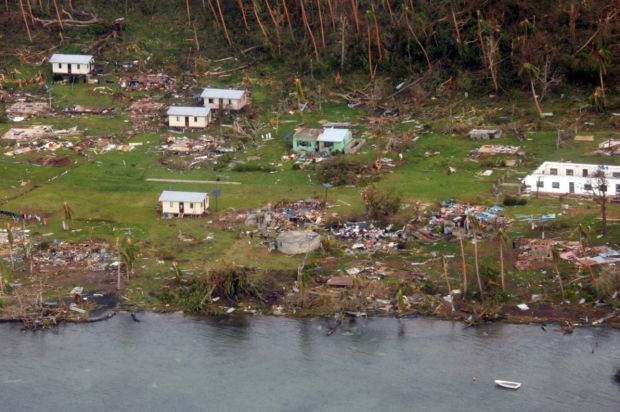 REUTERS
There are fears the death toll could rise in the nation of 900,000 people when communication resumes with the smaller islands hit by Cyclone Winston on Saturday, as reported by Reuters.
Aerial footage of outlying islands taken by the Royal New Zealand Air Force, and posted on the Fiji government's official website, showed whole villages flattened and flooded after Winston's destructive winds, up to 325 kph (200 mph), tore through the archipelago of 300 islands. Thousands of Fijians live in tin or wooden shacks in low-lying coastal areas.
Authorities have warned of "catastrophic" damage to Koro Island, Fiji's seventh-largest island, and more than 8,000 people continue to shelter in evacuation centers across the country.
Prime Minister Frank Bainimarama reassured Fijians that the government was doing all it could amid growing criticism of the slow emergency response in some parts of the country.
Aid workers warned of potential outbreaks of the Zika and Dengue viruses, both carried by mosquitoes which will breed in the stagnant water left by the storm.
Fiji's international airport at Nadi has reopened and an aeromedical evacuation team was being sent to outer islands on Tuesday to provide urgent support and supplies, including water and hygiene kits, medicines and access to shelter.