Syrian rebels see flaws in U.S.-Russian truce plan
15:33, 23 February 2016
World
The United States and Russia announced plans for a "cessation of hostilities" in Syria that would take effect on Saturday but exclude groups such as Islamic State and al Qaeda's Nusra Front, a loophole Syrian rebels immediately highlighted as a problem, Reuters has reported.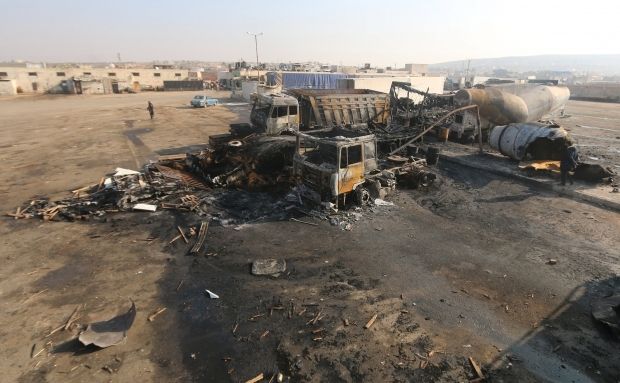 REUTERS
The plan allows the Syrian army and allied forces, as well as Syrian opposition fighters, to respond with "proportionate use of force" in self-defense. It leaves a significant loophole by allowing further attacks, including air strikes, against Islamic State, Nusra and other militant groups, Reuters wrote.
Bashar al-Zoubi, head of the political office of the Yarmouk Army, part of the rebel Free Syrian Army, said that would provide cover for Syrian President Bashar al-Assad and his Russian allies to keep attacking opposition-held territory where rebel and militant factions are tightly packed.
"Russia and the regime will target the areas of the revolutionaries on the pretext of the Nusra Front's presence, and you know how mixed those areas are, and if this happens, the truce will collapse," he said.
As UNIAN reported earlier, on February 22, shortly after announcing a ceasefire in war-torn Syria, its president Bashar al-Assad announced that parliamentary elections would be held on April 13.
If you see a spelling error on our site, select it and press Ctrl+Enter