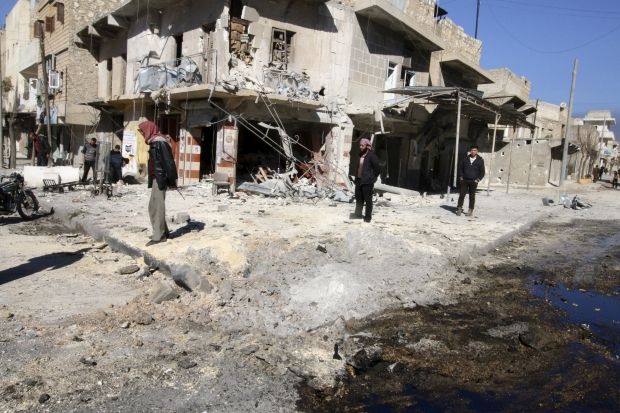 REUTERS
Defense Secretary Ash Carter; Marine Gen. Joseph Dunford, the chairman of the Joint Chiefs of Staff; and Central Intelligence Agency Director John Brennan have voiced increasingly tough views in White House meetings, calling for new measures to "inflict real pain on the Russians," a senior administration official said, The Wall Street Journal wrote.
The emerging alliance of Russia hawks exposes discord among defense and diplomatic officials and could put pressure on Mr. Obama to take stronger action against Moscow. But doing so risks pulling the U.S. deeper into a proxy fight in Syria, with Moscow showing little sign of lessening its support for President Bashar al-Assad.
Aside from expanding the CIA program, other options under discussion include providing intelligence support to moderate rebels to help them better defend themselves against Russian air attacks and to possibly conduct more effective offensive operations, officials said.
Another option with wide support among Mr. Obama's advisers would impose new economic sanctions against Russia. But senior administration officials said they doubt European powers would go along, given the importance they place on trade with Russia.
A senior administration official said of the White House's review: "We'll judge Russia by its actions, not its words."
The official added: "To be clear: Our actions are not aimed at Russia. Our focus, however, does not change the fact that Russia, by increasingly involving itself in a vicious conflict on the side of a brutal dictator, will become enmeshed in a quagmire. Should it not change course, Russia's fate will be self-inflicted."