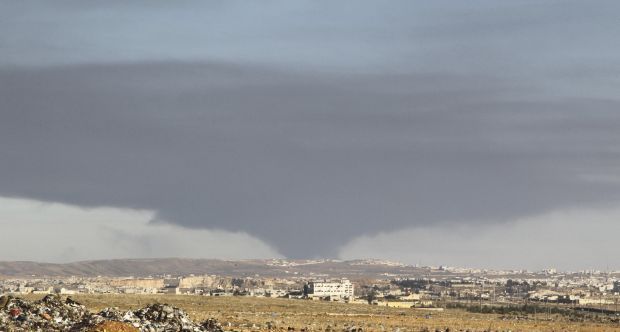 REUTERS
Syria peace talks have been "delayed for technical and logistics reasons", a UN official told an Anadolu Agency correspondent.
UN envoy for Syria Staffan de Mistura had announced a "temporary pause" of the peace talks on February 2 due to intensified fighting in Syria and had set the date of February 25 for their resumption in Geneva, Yeni Safak wrote.
The talks aimed to end the five-year war in Syria, which has caused more than 250,000 deaths and displaced more than 11 million people.
A halt to ongoing hostilities in Syria is scheduled to go into effect Saturday, the U.S. Secretary of State John Kerry and Russia announced Monday. Daesh and al-Qaeda's Syria affiliate, the Nusra Front, are excluded from the cease-fire as well as other unspecified UN Security Council-designated terrorist organizations.