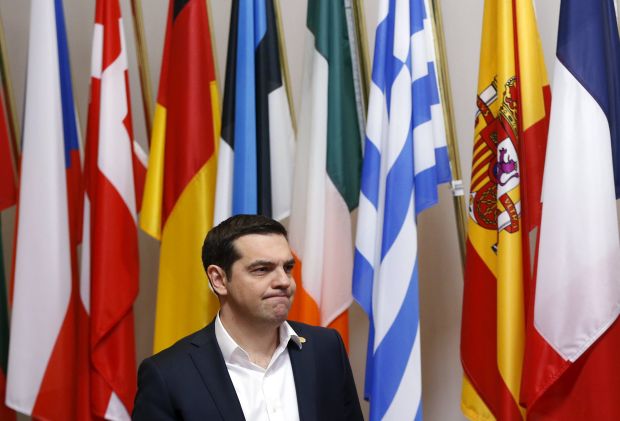 REUTERS
Tsipras said that from now on Greece "will not assent to agreements" unless all its EU partners are forced to participate in the relocation and resettlement of refugees, DW wrote.
"Greece will not agree to deals if a mandatory allocation of burdens and responsibilities among member countries is not secured," he added.
"We will not accept turning the country into a permanent warehouse of souls with Europe continuing to function as if nothing is happening," Tsipras told the Greek parliament on Wednesday.
Hundreds of Afghans are currently stranded in Greece after Macedonia decided to close its borders to refugees earlier this week.
Tsipras said it was unfair that EU partners had dumped the burden of the migrants on Greece, a country already reeling from an economic crisis.
"We did and will continue to do everything we can to provide warmth, essential help and security to uprooted, hounded people," he said, adding that Greece would not accept a situation where other EU member states could do as they pleased.
The Greek prime minister's comments came as Austria and nine other countries met for a West Balkan conference on Wednesday, after individually deciding to restrict the flow of refugees into their countries. Neither Greece nor Germany was invited to the summit.
"We will not tolerate that a number of countries will be building fences and walls at the borders without accepting even a single refugee" Tsipras said, adding that Greece would demand the mandatory participation of EU countries in the relocation of refugees.
Tsipras also said he would meet leaders from Greece's political parties to discuss tackling the number of people stranded in the country. EU leaders are scheduled to meet next week to fix plans on resolving the crisis.
Earlier Wednesday, Tsipras also spoke with German Chancellor Angela Merkel and agreed on a stronger crackdown on human smugglers in the Aegean Sea to reduce the number of people.