Reuters: Saudi foreign minister says Russia, Syrian govt violated truce
22:59, 28 February 2016
World
Saudi Foreign Minister Adel al-Jubeir on Sunday accused Russia and the Syrian government air force of violating a cessation of hostilities in Syria and said Riyadh was discussing the issue with international powers, according to Reuters.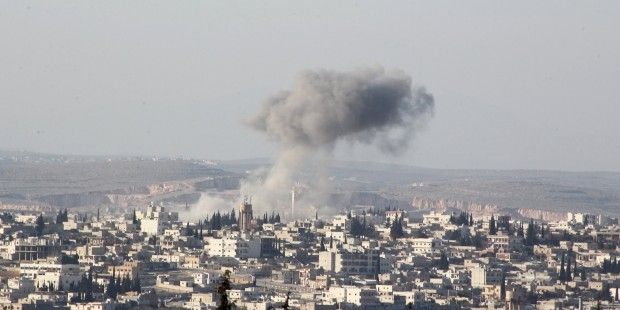 REUTERS
Speaking at a joint news conference with visiting Danish Foreign Minister Kristian Jensen in Riyadh, Jubeir said that there would be a "plan B" if it became clear that Syrian President Bashar al-Assad's government and its allies were not serious about the truce, but gave no details, Reuters wrote.
"I believe that abiding by the truce would be an important indicator of the seriousness to reach a peaceful solution to the Syrian crisis that would include setting up a transitional authority and the transfer of power from Bashar to this council," Jubeir said. "There is no place for Bashar in Syria."
The Syrian opposition has accused Russia of violating the truce earlier on Sunday. Russia has in turn accused Turkey of shelling Syrian territory. An agreement on a ceasefire in Syria became effective on February 27. A resolution in support of the truce was adopted by the UN Security Council on February 26.
If you see a spelling error on our site, select it and press Ctrl+Enter