Russian Su-25 crashes amid training, pilot dies
21:57, 29 February 2016
World
A Russian Su-25 warplane crashed while performing a training flight in Stavropol Territory, the south of Russia, at 19:23 Moscow time on Monday, the Russian Defense Ministry's press service said, according to Russian news agency RIA Novosti.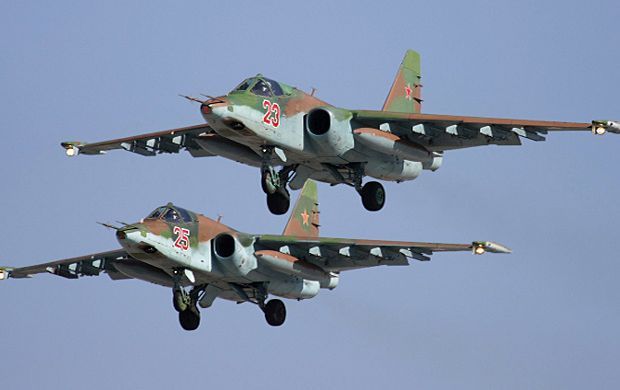 The jet was carrying no weapons / Photo from structure.mil.ru
The pilot did not survive the crash, it said.
The jet was carrying no weapons and crashed in a non-populated area not far from the Budennovsk airfield, causing no destruction on the ground.
The ministry set up an ad hoc commission to investigate into the accident.
The Sukhoi Su-25 Grach, or Frogfoot according to NATO's classification, is a single-seat, twin-engine jet aircraft developed by the Sukhoi Design Bureau in the Soviet times. Its mission includes close air support for ground forces.
The type has seen combat in several conflicts during its more than 30 years in service. It was heavily involved in the Soviet war in Afghanistan.
Its primary users are Russian, Belarussian, and Ukrainian air forces. It is also used by the North Korean Air Force.
Recently the Su-25 has seen service in the Russian intervention in the Syrian war.
If you see a spelling error on our site, select it and press Ctrl+Enter