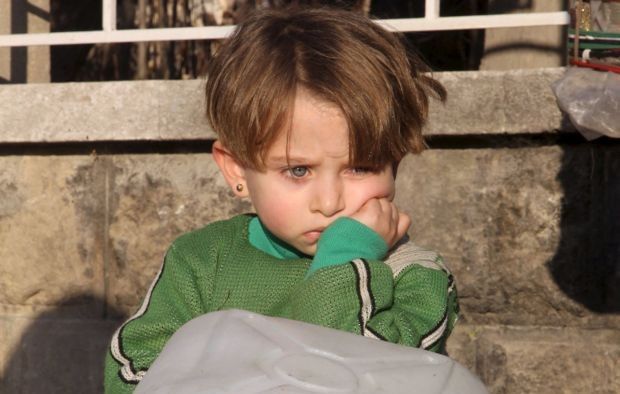 REUTERS
"Access still requires negotiation by (the U.N. resident coordinator in Damascus) Yacoub El Hillo and others with the Syrian government, with Hezbollah, with local militia," Stephen O'Brien said in an interview, Reuters wrote.
"The danger is you don't negotiate with either party and a sniper takes a shot right through your head as you are driving the truck."
The cessation of hostilities, the first of its kind since the war began in 2011, is a less formal arrangement than a ceasefire. It is meant to allow peace talks to resume and aid to reach besieged communities.
The United Nations said on Sunday together with partner aid organizations it planned to deliver life-saving aid to 154,000 Syrians in besieged areas in the coming days.
O'Brien said he was waiting to hear if trucks had gained access to Moadamiya, a Damascus suburb, on Monday.
He said further convoys were planned to Madaya and Zabadani, near the Lebanese border, which have been under siege by government forces and the villages of Foua and Kufraya in Idlib province, which he said have been besieged by rebel fighters.
The U.N. estimates there are nearly 500,000 people in around 15 besieged areas of Syria, and 4.6 million people in hard-to-reach areas. In some, starvation deaths and severe malnutrition have been reported.
A senior official from Syria's main opposition group said on Monday that the attempt to halt nearly five years of fighting was in danger of total collapse because of attacks by government forces.
U.N. Secretary-General Ban Ki-moon said the pause in the fighting was largely holding.