EU to continue sanctions against Russia in March - WSJ
15:00, 03 March 2016
World
The European Union will extend sanctions against almost 150 Russian officials and pro-Moscow separatists in Ukraine, diplomats said Wednesday, according to The Wall Street Journal.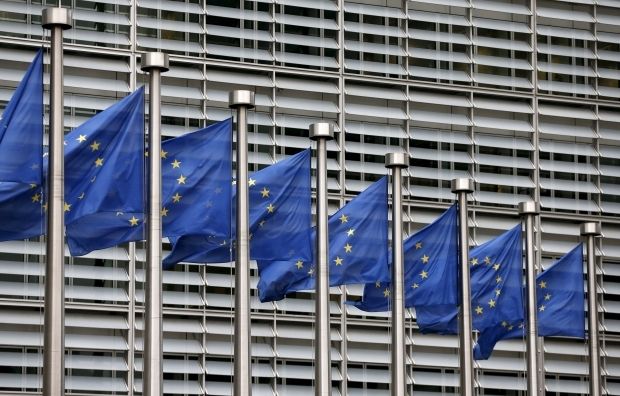 REUTERS
The issue was discussed Wednesday afternoon by senior officials from EU member states. There was broad agreement the sanctions list should be rolled over by six months, WSJ reports.
When the sanctions imposed on dozens of Russian officials and Ukrainian separatists involved in the conflict in eastern Ukraine were last renewed in September, the list included 149 people and a group of 37 companies and rebel organizations. Since then, three listed people have died, including Igor Sergun, who was head of Russian's main intelligence directorate.
The Russians being sanctioned include two deputy prime ministers, Dmitry Kozak, who the EU said was in charge of integrating Crimea into Russia after its annexation, and Dmitry Rogozin, who publicly called for the seizing of the territory, according to the EU. It also includes senior Kremlin aide Vladislav Surkov.
Read alsoEU extends sanctions against Yanukovych and his associatesMeanwhile, the issue of continuing the EU's economic sanctions on Russia, which had been imposed until July, is expected to cause much more debate.
In one sign of the shifting mood, The Wall Street Journal reported Tuesday that European Commission President Jean-Claude Juncker was considering traveling to the St. Petersburg economic forum in June. That would be the first trip to Russia by one of the EU's top leadership since the annexation of Crimea in early 2014.
As UNIAN reported earlier, U.S. President Barack Obama on March 3 continued sanctions against Russia over the Kremlin's actions in Ukraine. The actions and policies of the Government of the Russian Federation, including its purported annexation of Crimea and its use of force in Ukraine, continue to undermine democratic processes and institutions in Ukraine; threaten its peace, security, stability, sovereignty, and territorial integrity; and contribute to the misappropriation of its assets, the document signed by Obama reads.
If you see a spelling error on our site, select it and press Ctrl+Enter